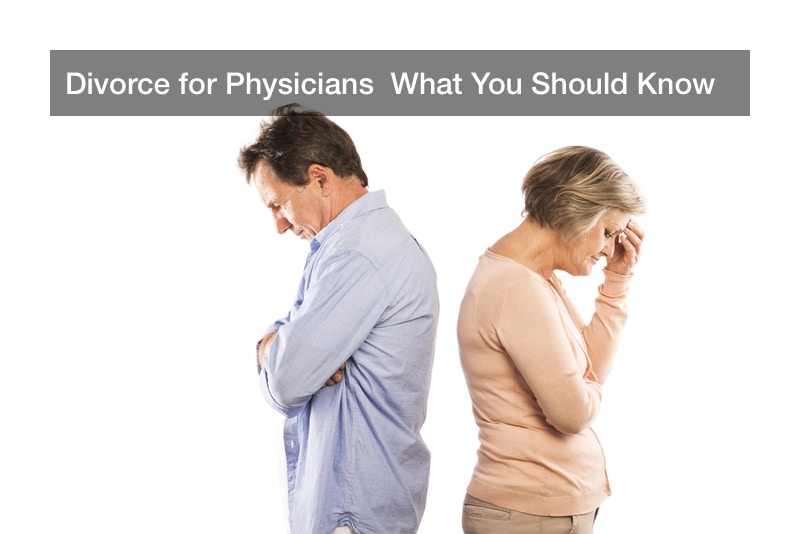 In a recently published research about professions and divorce, one in three physicians is likely to divorce in the first eight years. This finding is consistent with the fact that most of the first marriages last approximately eight years before a divorce is initiated by one of the spouses.
One of the main reasons why divorce for physicians is very high is because spouses are likely to be working in different places. One of the spouses could be working for many hours than the other one, which leads to significant inconveniences. Other physicians place the life of their patients ahead of their families, which may lead to divorce.
What Physicians Should Know Before Divorcing
Divorce for physicians may seem just like any other divorce out there. However, some complexities surround divorce for physicians. If you are a doctor, here are some important things you should know before filing for divorce.
1. Business Valuation
If you operate a medical clinic, you should have sufficient details about the valuation of your business. The medical clinic could be your greatest asset, which you have to protect no matter what. If the dental clinic was started before marriage, you would be entitled to the full value of your dental clinic.
However, if your medical clinic was started after marriage, it is a community business that needs to be shared equally. With the right attorney and business valuation expert, you will be able to share the value of the business without problems.
2. Parenting Time
Divorce for physicians might get complicated when it comes to parenting time. Some of the states, such as Arizona, are advocating for equal parenting time. This could hurt both of you, especially if you are both committed to your profession.
Child custody laws are very tough when it comes to parenting. You need to get the best child custody lawyer so that you can argue your case and justify why equal parenting time may not work for you. Without the right child custody attorney, you will end up being forced by the court to take care of your child without any support.
3. Spousal Maintenance
Spousal Maintenance is another issue that comes up in most divorce for physicians' cases. If your spouse contributed to your education, and she does not have properties, you will be forced to cater for their upkeep. However, with the right divorce advice, you can avoid spousal maintenance.
With the right divorce lawyer, you will be able to argue that your spouse has earning ability. If your spouse is earning, your divorce attorney may help you to avoid spousal maintenance, which is a significant cost relief to any physician.
4. Child Support
Similar to spousal maintenance, child support is another important factor that you should put into consideration. Divorce for physicians attracts huge battles when it comes to child support because both spouses have sufficient funds. Although seeking legal guidance and directions from the court is essential, mediating between spouses is very important in getting it right when it comes to child support. A family attorney may help in coming up with a support strategy that will work for the two parties.
5. Privacy and Confidentiality
Divorce for physicians is a huge divorce case that is likely to attract the attention of the public. Therefore, it is important to understand that the issue of confidentiality and privacy may not be guaranteed. Members of the public are entitled to the details of the court proceedings, which can injure the reputation of the concerned parties. If you want to retain the privacy and confidentiality of your divorce case, you can consider hiring an experienced Galveston divorce attorney to request the sealing of the divorce file.
Business valuation, child custody, confidentiality, child support, and spousal maintenance are some of the most important factors you should analyze before initiating divorce for physicians. Without proper guidance, you might make a huge mistake and injure your reputation. However, with the right Galveston family law attorney, everything will be handled professionally.