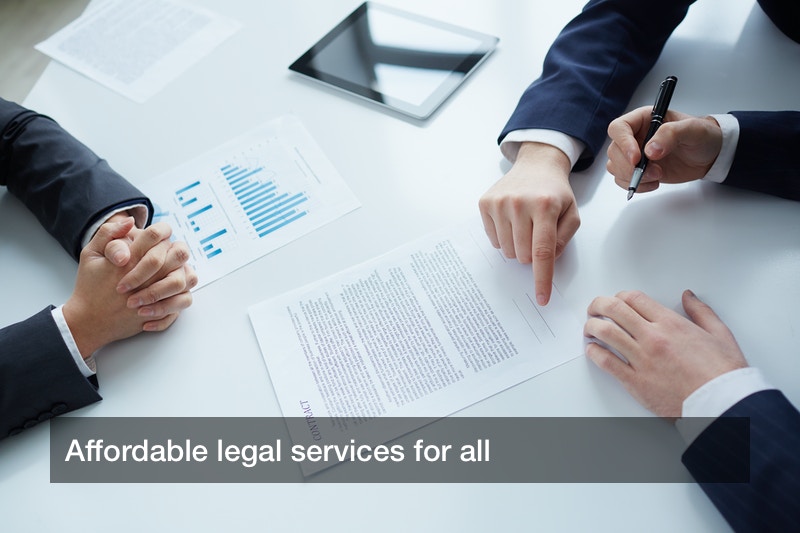 Can you get legal services online? To what extent do online platforms assist people seeking legal services? Technology, through online platforms, has made it possible to transact online. This is not the case for online platforms dealing offering legal services. The far you can go online is to seek a law firm's contact details firm's contact details, find a lawyer, or get legal services situated near you. So, what gaps are there in terms of technology for seeking legal services?
According to the video 'A path to affordable legal services' by Kevin Miller explains how technology may bring efficiency to law firms and legal services in general.
There is much that that needs to be done for the clients to experience efficiency. How can this be achieved? What are the benefits of technology in the provision of legal services? Who will it benefit? Is there any need to have an online system to give clients seeking help in legal matters?
Technology has come to make things easier. With as simple as access to the internet, people have found it efficient to conduct businesses online. It does not matter where you are; you can easily access online services with your mobile device. It is easy to shop online and get your stuff delivered; one can easily book for services at the comfort of their home and enjoy other services.
Do you have a court case? Have you been involved in an accident? Are you seeking a personal injury lawyer? Do you have issues with your marriage? Are you planning on filing a divorce? Are you experiencing any legal issues that need to be sorted out in a law firm? For the listed issues, technology in law firms can allow you access details on getting a suitable lawyer and book appointments to meet the lawyer. By doing this online, one saves time and money that would have been used when appearing at the law firm physically.
That's the far it can go as much as the online platforms are concerned for legal services. There is, therefore, a need to reconsider the embracement of technology in the law firms. Better and more services can be put in place to assist the clients in getting what they want. Integration of technology will guarantee the safety of documents as it can also serve as an important and secure mode of saving the file from clients. This will help reduce the cases of lost files which may cost the law firms or clients during their cases.
Did you know that technology can increase the speed of solving legal matters for clients? It is easier to carry out legal processes online. This saves time used to travel and avail yourself physically.